SCIENCE Technical Certification Inc., a company established entirely with domestic capital, carries out audit, surveillance, certification, inspection and training activities according to numerous management system standards and based on product certification directives and standards. It has been accredited by domestic and foreign accreditation bodies regarding these activities and has received the necessary authorizations as a notified body.
It is possible to collect the activities of the SCIENCE certification body under three headings: certification studies, training services and inspection and test studies.
Certification studies
The purpose of the certification is to prove that a management system operated in an institution and organization complies with the relevant standards and is effectively implemented by an independent organization. Certification is also an indication that management system standards have the capacity to continuously realize the policies and objectives announced by the institution or organization. An organization that has received a certificate has created an added value in this way.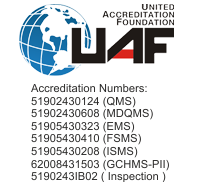 SCIENCE carries out certification studies in line with the standards and laws, regulations, statutes and similar legal regulations published and implemented by both national and international authorized institutions. Depending on the requirements of the system subject to certification and the field of activity, pre-audit and field inspection studies are planned and carried out, and if the necessary conditions are met, the certificate of the relevant system is issued and delivered to the companies. In addition, annual periodic audits of companies are carried out within the validity period of the certificate.
In the scope of certification studies, testing and analysis studies, surveillance services, conformity checks and similar activities are carried out.
Inspection studies
While establishing the management systems, there are various processes and necessary measurements and tests to be performed during the company's activities in order to comply with the relevant standards. LVD low voltage test, EMC electromagnetic compatibility test, clean room tests, air microbiology tests, occupational health and safety analyzes, lighting measurement, dust measurement, noise measurement, gas measurement, vibration measurement are just a few of them.
In addition to providing these technical services, SCIENCE also carries out activities such as calibrating the tools and equipment used by companies during production, issuing calibration reports, issuing calibration certificates, participating in tenders for measurement and calibration laboratories in or out of the country, and accreditation from accreditation institutions for calibration services. .
International Inspection Company Authorization Certificate (from Ministry of Commerce). You can access this certificate of authority from the PDF file below.
TÜRCERT; International Inspection Company Authorization Certificate
(Opens with Adobe Reader)
UAF - ISO 17021 System Certification Accreditation is attached. You can access this accreditation certificate from the PDF file below.
UAF - ISO 17021 System certification Accreditation
(Opens with Adobe Reader)
Our UAF - ISO 17020 Accreditation is attached. You can access this accreditation certificate from the PDF file below.
UAF - Inspection Accreditation
UAF - Scope of Inspection Accreditation
(Opens with Adobe Reader)
Our HALAL Accreditation is attached. You can access this accreditation certificate from the PDF file below.
HALAL Accreditation (Opens with Adobe Reader)